Published: 2018/07/27
The A to Z of international food all right here at home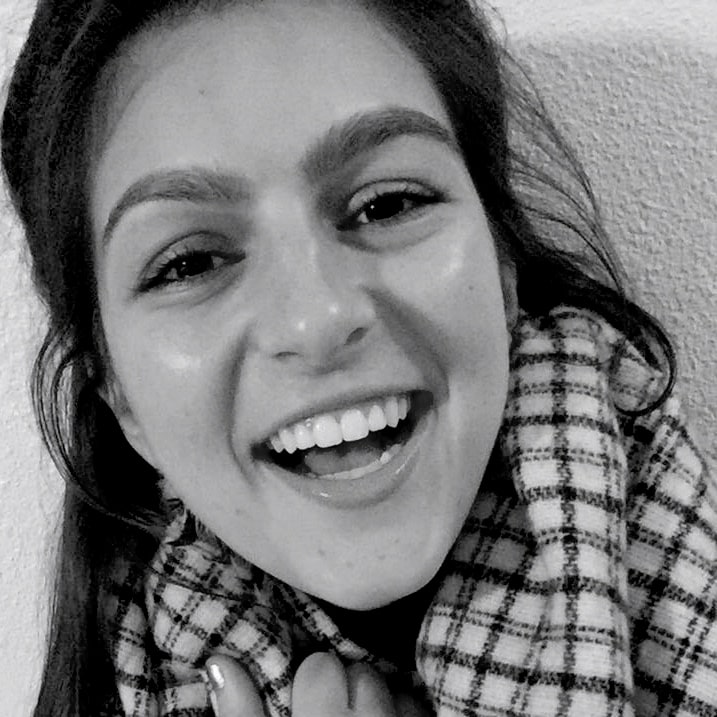 Lyon has tons of international markets and corner stores tucked into its streets, but finding your favorite specialties requires a little research.
Hello there! Welcome to the latest installment of our newest series, "Jenna Eats the Weirdest Possible Combination of Foods in 24 Hours." Today you're in for a real treat, from the savors of Russia to the spices of India with a bit of Western European cuisine thrown in for good measure!
Just kidding. If I really had a column about food I would quite seriously never stop eating. This would not be a good thing. However, today I am on a food-based mission to find every food I miss somewhere in this increasingly international city.
Coming from the States where we import everything anyone could ever want to eat and stock it all within a 10-block radius, you could say I'm a little culinarily spoiled. But I refuse to adapt! I refuse to let go of my crazy fruit juice and fake cheese addictions! I will not be tamed!
All jokes aside, there are enough international "épiceries" in Lyon that it must be possible to find what I/you/everyone may be looking for, from exotic fruits (preferably in juice form) to Thanksgiving fixings and sugary specialties. Let's get cracking, shall we?
Berezka Épicerie Russe
My first stop of the day is Berezka, an épicerie I wouldn't naturally be drawn to knowing nothing about Russian cuisine, but that I've heard such good things about I had to take a peek.
From the outside, Berezka looks like a weird antique trinket store. From the entryway, it looks like a liquor store. But make it past the, uh, diverse facades and it looks like you've made it to…preserve heaven?
Berezka has so many sauces I'm beginning to think you must need something different for every Russian dish. There are shelves filled with things in cans, jars, and boxes, none of which I can read, given very few of the labels have an English translation. Let's just say it's one of those places where you kind of need to know what you're looking for. Which I don't.
What I can say is that from rice beer to meat and dairy at the deli counter, it looks like you can find just about any Russian specialty you want in there. I can't be sure, given the label situation and my general lack of knowledge concerning all things Russian, but if the sauce-slash-things-preserved-in-jars selection is anything to go off of it's safe to say you're in good hands.
Regardless of my failing language skills I still had fun picking out the candies and chocolate you can buy by the kilo. Oh, and they have animal crackers. ANIMAL CRACKERS. I could have just led with that and stopped there because that's all the reason I need to get my butt over to Ampère at least once a week. Fueling an addiction here, people.
Berezka – Russian – 49 Rue Franklin – Lyon 2 – Mon to Sat 10 a.m. to 7 p.m.
Hello Brooklyn
I wouldn't be able to call myself an American if I didn't include at least one store boasting all of my home country's "delicacies" on the list, right?
Hello Brooklyn might be Lyon's least well-kept secret, just off Rue de la République in the center of town. It's well-known for its donuts but I'm more interested in the non-homemade products, including the massively overpriced can of A&W Root Beer I bought because I have no self-control.
Here's where those Thanksgiving fixings come in, because next to the bottle of Hershey's syrup that would have been really helpful in the making of my birthday ice cream cake back in February I actually saw the Loch Ness monster of France, cranberry sauce.
I must admit the peanut butter section is a disappointment, with selections of Duerr's smooth or crunchy and Reeses creamy, neither of which factor in to the Skippy/Jif rivalry that characterized all Americans' childhoods. The answer is Skippy, by the way. Try me. I dare you. Grrr.
However, Hello Brooklyn also possesses the largest Reeses section you'll ever find outside the sugary homeland and so many Pop Tart flavors I'm even willing to let slide the horrifying oversight of the most classic of said flavors, strawberry.
Rounding it all out is Fluffernutter and the mother of all American inventions: squeezy cheese. Now if we could just get our hands on some Wonder Bread and plain Ritz Crackers we'd truly be on our way to the classic childhood apéro of squeezy cheese on Ritz and peanut butter and fluff sandwiches. Isn't the U.S. just rad?
Hello Brooklyn – American – 17 Rue Childebert – Lyon 2 – Mon to Sat 10 a.m.-7 p.m.
Madras Bazar
Walking into Madras Bazar feels a bit like walking into one of those tiny convenience stores that's open at 1 a.m. every day of the week. That is, until you round the first corner and see it expanding into a never-ending void of fish and spices at the back of the building.
Madras Bazar specializes in African, Indian and Asian specialties, including coolers full of fish and more spices than I ever knew existed. I'm talking spices specifically for couscous, a 2.2 kg jar of Tiki marinade paste for only €14, packets of mixtures for chili chicken masala, mutton masala, rajmah masala, sambhar masala, and the list goes on.
There's different kind of flours, ginger beer and whatever "coconut drink" is supposed to be, and even my long-sought-after oddly flavored juices: pineapple, guava, passion fruit, and I don't even know what else because I was too busy drying my tears of pure joy.
Okay, not really, but I did have to hold in a scream when I turned away from my beautiful juices to find an entire wall of cheap peanut butter staring back at me. I REPEAT: CHEAP PEANUT BUTTER. Don't alert the authorities, don't tell anyone you know. I call dibs on that wall and so help me PB gods if you people buy it all before I can get my hands on more.
It's actually labeled "Pate d'Arachide," and 500 grams of it was on sale for €1,99 which brings to mind happier days of $5 40-ounce (that's over 1000 grams!) jars. Or you could spend €4 on a 250-gram jar of Skippy in your local supermarket. Your choice.
The one thing I didn't succeed in was finding some fresh plantains, but I guess that's where my American mentality of "import everything regardless of environmental impact" comes back to bite me. I did find plantain chips, though. So you know, we're, like, halfway there.
Madras Bazar – African, Indian, Asian – 5 Rue Sébastien Gryphe – Lyon 7 – Mon to Sat 9 a.m.-8 p.m. – Sunday 9 a.m.-1 p.m.
Bahadourian
Tired of shopping yet? I'm not! And my next stop on the list is the equally massive Bahadourian just up the street from Madras.
Bahadourian fancies itself a world food market, and they seem to know what they're doing on that front. The confiture selection is impressive, with walls of aesthetically pleasing and color-coded labels ripe for the choosing. Man, they really know the way to a neurotic chick's heart.
Around the corner are pickled products and the first place I've seen to buy raw doughs and pastries: brik, yufka, filo and pita to be exact.
Bahadourian also has a killer per kilo bar, with olives, dried fruit and nuts, fruit pâte, and everyone's go-to filo dessert, baklava. While you're there, you might as well pick up Armenian, Libanaise, and Tunisian dessert specialties, because they've got those too.
Pots and pans litter the back aisle, so if you're looking for a specific cooking utensil there's a good chance you can find it there. And after all that cooking and eating your kitchen is going to be filled with a mix of smells that may or may not mingle well together, so grab some soap and amusingly scented incense sticks on the way out. Anyone down for a kitchen that smells like opium?
Bahadourian – World Foods – 20 Rue Villeroy, Place Djebraïl Bahadourian – Lyon 3 – Mon to Sat 8 a.m.-7:30 p.m.
En direct d'Italie
Our final stop on the World Food Express is En direct d'Italie, which may or may not also be called Cofi but who really cares since its full of Italy's finest gems.
This cute little corner store offers risotto, ziti, and pasta for days, along with some Italy-approved freezer pizza. Cannolis, coffee, breadsticks, and cookies round out the meal, and of course some Italian wine to really give you a taste of the Mediterranean wonderland.
But where En direct d'Italie really shines is the massive deli counter, which makes up 75% of the store and 75% of the reason to trek out to Le Tonkin. One section is dedicated to all manner of grilled or otherwise prepared veggies, from olives and peppers to eggplant and artichoke.
Up next is the meats, which of course includes a wide selection of sausage and salami, and then the cheeses, where much to my surprise I found the greatest gift Italy could ever give me: provolone cheese.
Oh, you mean you don't think provolone cheese is the best thing about Italian cuisine? Well, everyone is entitled to their own opinion, even if that opinion is blatantly wrong. Kidding, kidding! But I do have a particularly strong love affair with this one fairly mild cheese, which I couldn't manage to find anywhere in Lyon.
Now, I understand when French supermarkets don't sell American cheese since we all know that's not real cheese, but Provolone? Completely real! Completely delicious! Completely not replaceable with the disgusting Emmental everyone keeps trying to shove down my throat!
In a turn of events that surprised absolutely no one, I left my new favorite Italian market with 100 grams of "demi-piquant" provolone to add to my selection of Russian chocolates, peanut butter, and plantain chips, all of which I proceeded to stuff my face with when I got home. Maybe not the best combination, but hey, when life hands you all your cravings all at once…
En direct d'Italie – Italian – 2 Avenue Roger Salengro – Villeurbanne – Tues to Sat 9 a.m.-7 p.m. – Sunday 9 a.m.-1 p.m.
Thus concludes our adventure into the international épiceries of Lyon, which I will now be visiting on the regular. It turns of Lyon really does have pretty much everything, as long as you know where to look.
Now, if you'll excuse me, I'm off to fill my cupboards with excessive amounts of cheap peanut butter, animal crackers,and cheese of varying levels of realness because I'm actually a five-year-old. Happy shopping!