A considerable amount of things changed in 2019 for the city of Lyon. This year of 2020 and the following decade that it welcomes is no different. It is an election year, seeing changes in train ticket prices, metro tariffs, a grand opening of one of Vieux Lyon's best hotels. All this and more to look forward to this year.
Revamping of Part-Dieu Shopping Mall
Part-Dieu's shopping center Mecca is getting a revamping to come in 2020, internal and external improvements, along with new restaurants and shops to be included.
The project goal, as quoted from their official website, explains, « The goal of the La Part Dieu shopping center regeneration project is to improve the way it connects with the city and make it more outward-oriented while providing new shops, leisure activities and restaurants. »
Designed by the Dutch architects MVRDV, 80 retail outlets are slated for addition to the center, as well as a brand new a multiplex cinema with 18 screening rooms.
Train changes: More Cheap Tickets, Less Directs.
The first high-speed rail link in France was Gare de Lyon in Paris to Gare Part-Dieu in Lyon, marking a special moment in French history. A newly revealed plan by SNCF slates to make history once more and change tickets from said stations to never before seen intercity prices: 16 € for Adults & 8 € for children for travel between Paris and Lyon on Ouigo trains.
Beginning with off-hour times (early morning, late night, etc.), in a bid to skip over peak traffic hours. This, on top of the news that Trenitalia, Italy's train service, will be offering highspeed rail links to Paris via Lyon from Milan.
With these exciting developments, however, came concerning news several discontinued direct lines, most namely Lyon to Annecy and Puy-en-Velay, with direct service to Annemasse and Saint-Gervais only available on weekends. Other reports say that the direct way to the Atlantic coast from Lyon will change to Nantes only starting in 2020.
Airport changes: More destinations, more parking.
Volotea, Spanish budget, and E.U. based airline are buildings its sixth French base in Saint Exupéry's Terminal 2, adding ten new destinations to its existing eight available to passengers. Three of these locations will only be accessible through Lyon.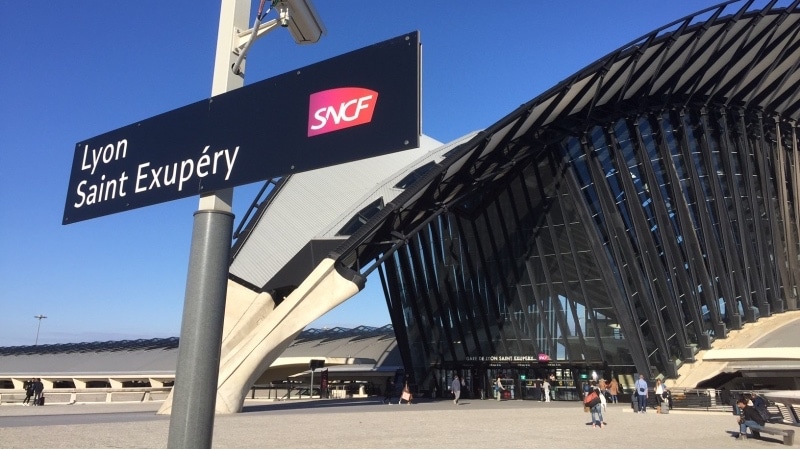 Further goals include Athens, Caen, Corfu, Faro, Heraklion, Malaga, Venice, Santorini, Bilbao, and Bari, the last three being the exclusives. In a quote for La Tribune, Volotea's CEO, Carlos Munoz, said, « In Nantes, our first base, we now have seven aircraft. We are hoping for the same thing in Lyon. ».
On top of this, a brand new eco-friendly and self-powered carpark is slated for completion in 2020, adding an additional 2,000 parking spots to the airport.
Metro changes: Higher fares, New Daily Locations and Cars.
Simple news; fares for the TCL will increase in 2020. Transport authority Sytral has voted to increase subscription prices across the board for Lyon's transport system in the coming year, as well as a general increase in season ticket prices in 2020.
The latter is now based in large part on the age and no longer on possible proof of age. City Pass has seen its price aligned with the Pass Partout offer without commitment, i.e., the price will rise from 60.50 euros to 65 euros in 2020.
The base at 32.00/64.00 euro price for a metro card has gone up 0.50 euro per month for 18-25, 1.00 for 26-64. Same price (32.50) for those aged 65 and over, along with pensioners from the age of 60.
Along with this comes a daily T3 tram to Olympique Lyonnais's stadium, departing from La Soie bound for O.L Parc. Adding 25% capacity for a line that already services 51,000 daily. This, along with news of metro train for Line B. Called Operation Avenir Metro, it will introduce a handful of conductor-less cars to the line equipped with more comfort and more capacity.
2020 Municipal and Metropol Elections
Municipal elections, One of if not the most important events of the year for the Lyonnais residences, will take place this March.
For the outside eye, the Metropol is no less confusing than previous cycles. This is in large part due to the election system changing ever so slightly enough to create confusion. For the first time, Lyonnais citizens will vote on the same day for municipal elections and metropolitan elections (Remember, Municipal and Metropol are two different entity.).
Expect a heated race for Mayor of Lyon and grief over the changing of the 59 communes of the Metropolitan area into 14 voting constituencies. Also, this election will be the first by direct universal suffrage in the Metropolis, meaning proportional representative seats for each area based on population (Villeurbanne with 17, Val-de-Saône with 14, Lyon with 55).
Mayor of Lyon since 2001 and former Emmanuel Macron's Interior Minister, Gérard Collomb is now running for president of the Metropol.
Note that UE citizens can vote for municipal elections but not for Metropol elections.
New Festival at OL Stadium
Olympique Lyonnais's Felyn Stadium will play host to a new youth-orientated music and culture festival in 2020, giving the stage to the likes of the Red Hot Chili Peppers, Bad Bunny, and D.J. Snake among others to come. Between June 19th-20th, the blend of music, art, sports and gastronomy will spread over the eastern expanse of Lyon's Metropol.
Christophe Sabot, President of Olympia Productions, said on the O.L. website «We are proud and happy to create Felyn Stadium Festival with Groupe O.L. Together, we had the desire to bring together in the same space — the already iconic Groupama stadium — concerts with international and French stars, new talents, sporting activities, and the creation of street art and a gastronomic village. »
International recording artists playing in Lyon.
Always a joy to look forward to with a new year is the many acts that stop by and play the city. This year is no different, as a legion of legendary and eclectic artists plan on stoping by Lyon for a concert. Big names like…
Paul McCartney (June 7th, Groupama Stadium)
 Sting (June 25th, Printemps de Pérouges)
Iggy Pop (April 3rd, Salle 3000)
Rammstein (July 9th and 10th, Groupama Stadium)
James Blunt (March 2nd, Halle Tony Garnier)
Slip Knot (February 2nd, Halle Tony Garnier)
Thom Yorke (July 8th, Nuits de Fourrière)
Dream Theater (January 21st, Halle Tony Garnier)
Damon Albarn (May 25th, Auditorium)
All are expected in Lyon in 2020. Be sure to check for other concerts, as there are far too many to list here.
New Rules for Recycling in Lyon.
As with all things green and recyclable in France, particular and precise disposal is key to avoiding fines and other discomforts. Starting in 2020, Lyon is changing its ordinances concerning its yellow bins and what they can eat.
Their diet, which up till present consisted principally of plastic bottles, cardboard, and newspaper, now will expand to include chocolate wrappers, yogurt cups, Keurig and other coffee capsules, compote bottles, and cans.
Yet still no glass for the Yellow bins to munch, with time perhaps. With this being an election year, who knows? A full intake of all plastics in the future may be possible for our Yellow receptacles.
Tour de France in Lyon
As the original Tour de France came through Lyon, and no Tour de France has since 2013, the return of France's most prestigious competition has drawn the excitement out of the city in full measure.
The route has the riders beginning on the Quai of the Rhône, before crossing over into the Presqu'île and out to mount Fourviere Hill.  Chris Froome described it as "The toughest Tour I've ever seen," and that is shown here with the route through Lyon.
Main events f0r the Year.
Nuits Sonores "Lyon (and possibly France's) best electronic music festival."
Biennale de la Danse "Lyon's dance festival."
Quais du Polar "Crime genre festival of Lyon."
Fête des Lumières "Festival of Light."
Futuristic New Opening for a Classic Vieux Lyon Hotel.
One of the most anticipated and exciting events for the hotel business in January 2020, the much-awaited reopening of the old Tour Rose hotel in Vieux Lyon with a new food court.
The famous hotel-restaurant in Old Lyon is has been under construction for more than two years. It will be wildly different than its predecessor, possibly any of hotel in Lyon with its fully digital check-in and stay system.
The 14 Suites announced will be digital, but at the same time equipped with concierge service. No physical reception, but a digital reservation that is made in three clicks, via the site or the secure application.
Total autonomy for each customer, you can personalize your stay thanks to more than thirty extras available options à la carte, all while still have the possibility, if necessary, of calling the Lyon MiHôtel team.